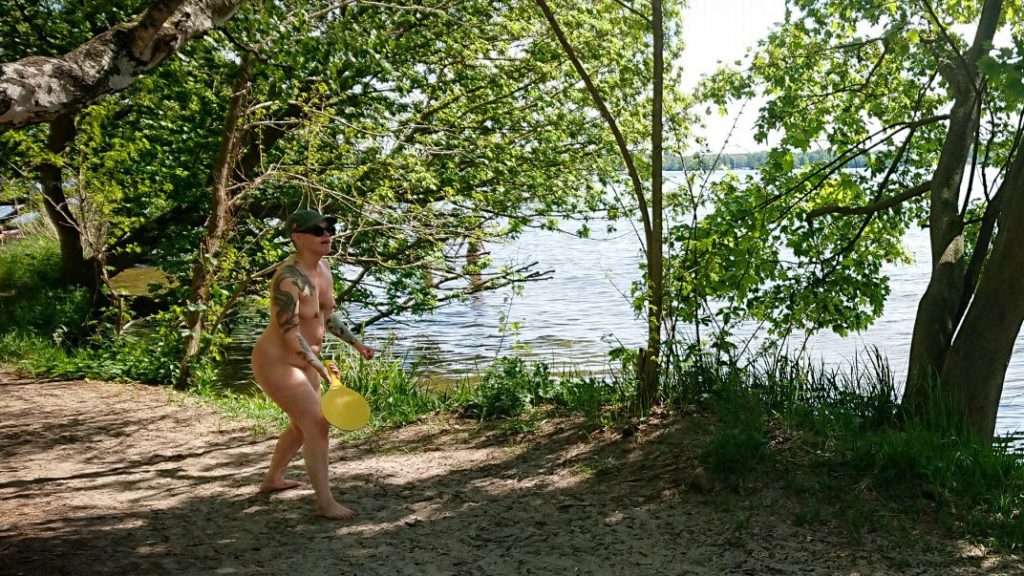 Hanna
Responsible diversity & equality
Club ambassador and contact person
Hej hej! I moved from a village north of Stockholm to Berlin in late April 2019. Pretty much immediately after the move, I got swept up by the wonderful community that is Adolf Koch. With Adolf Koch I participate in a number of activities:
Aquagym
,
Swimming
,
Gymnastics
,
Dance Improvisation
,
Hikes
and most of
Our Social Activities
. Outside of our organised activities, I spend as much time as I can on nude beaches (mostly in the water, I love water).
I often get the question "When did you become a nudist?" And the answer is a very boring "Never". I grew up in a family where you only had to put on clothes if you felt like it (or were to participate in a social activity that required you to be wrapped in textile). I've always strongly disliked wearing clothes, I feel it limits my movement and flexibility.
I love being nude because it makes me feel so much more alive! Freedom from clothes enables me to really feel my body and the world around me. The warming caress of a soft summer breeze, the thrilling tingling from diving into cool water, and the complete presence form letting everything go in an exhilarating dance.
I am fighting for my own, every womans and non-binary persons right to be naked when or wherever we choose, without being sexualised. I demand the right to be naked without being objectified.
If you have any questions regarding our activities or the nude way of life, do not hesitate to contact me! If you are curious and want to explore social nudity, I'll happily be your guide.
Contact: hanna@adolf-koch.de